To our valued members at this uncertain time...
We at Maru Springboard America hope you and your loved ones are staying safe during this uncertain and unpredictable time.
We and the organizations we work with are adapting to rapidly changing business and social climates, the changing needs of customers and stakeholders, and changes to our day-to-day lives. Understanding your views and experiences is important now more than ever. We hope that you will continue to share your opinions and influence the paths taken during this trying time. The thought and effort you put into our surveys is noticed, valued, and appreciated.
Maru Springboard America will continue to send surveys and engage with members on our website and social media. We encourage you to participate as often as you can, but we understand if shifting priorities prevent you from completing every survey you receive. As always, our Support team is here for you if you have questions or concerns – please feel free to reach out anytime.
Take good care,
The Maru Springboard America Team
Recent Survey Results
Here are some recent survey results regarding the COVID-19 pandemic:
Concerns During COVID-19 Pandemic

How Do Americans Feel?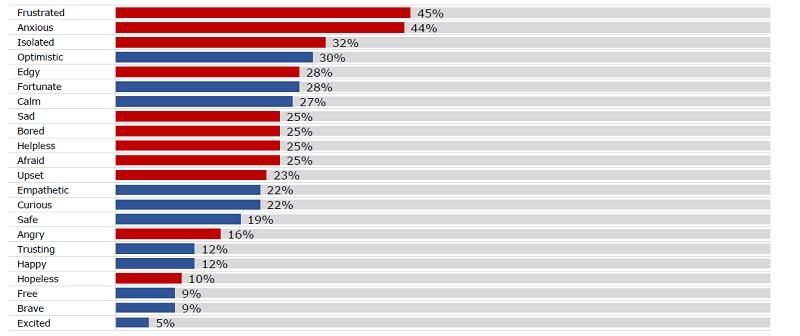 Stocking Up For The Pandemic